An NYC Subway Map in the Style of Washington, D.C.'s
One of my prize possessions is an authentic 1991 Washington, D.C. Metrorail subway map.  6th grade me wrote a letter to someone at WMATA asking how I could get my hands on an actual subway map from one of the trains, not some reprint or collectible poster.  A response came (man, I wish I had saved it) informing me that a legit DC metro map could be had for $35, a lofty sum for a 6th grader in 1991.  I came up with the money, and the rest is history.
That map still adorns the walls of my little teeny NYC apartment, and one day last month it occurred to me that it might be interesting to draw transit maps using the design elements of other transit systems.  D.C.'s map is iconic in its simplicity.  Everything on the map runs in 90 or 45 degree angles.  There's actually very little on the map to distract the reader.  No attractions (except for icons of D.C.'s monuments), no street names, bridges, or landmarks.  Transfer stations are big bullseyes, regular stations are little bullseyes… that's about it, save for markings to transfer to other rail systems, legends, and other administrative necessities.
After several sittings over the past couple of weeks, it's finally done.  I've excluded Brooklyn and Queens, which dominate the NYC Subway Map, in order to keep the relative width the same as the original.  Like most transit maps, it's highly distorted, with Lower Manhattan as the center of attention.  One of the biggest challenges was fitting everything in with only 90 and 45-degree angles, which forces the dimensions of some spots (especially where broadway cuts diagonally through midtown).
This was a lot of fun to create!  I hope you enjoy it.
Tweet to @chris_whong and let me know what you think!
-Chris
P.S. I want to give a special thanks to Cameron Booth and his great tumblr blog on transit maps.  He has a great post on the technicalities of nesting rounded corners, which I found quite helpful in making this map.
Edit 2 – I actually remember the name of the person who I exchanged letters with at WMATA when I was 10 years old.  His name was Eugene Sansone, and from some googling it looks like he's a transportation professor at NYU poly now… does anyone know him?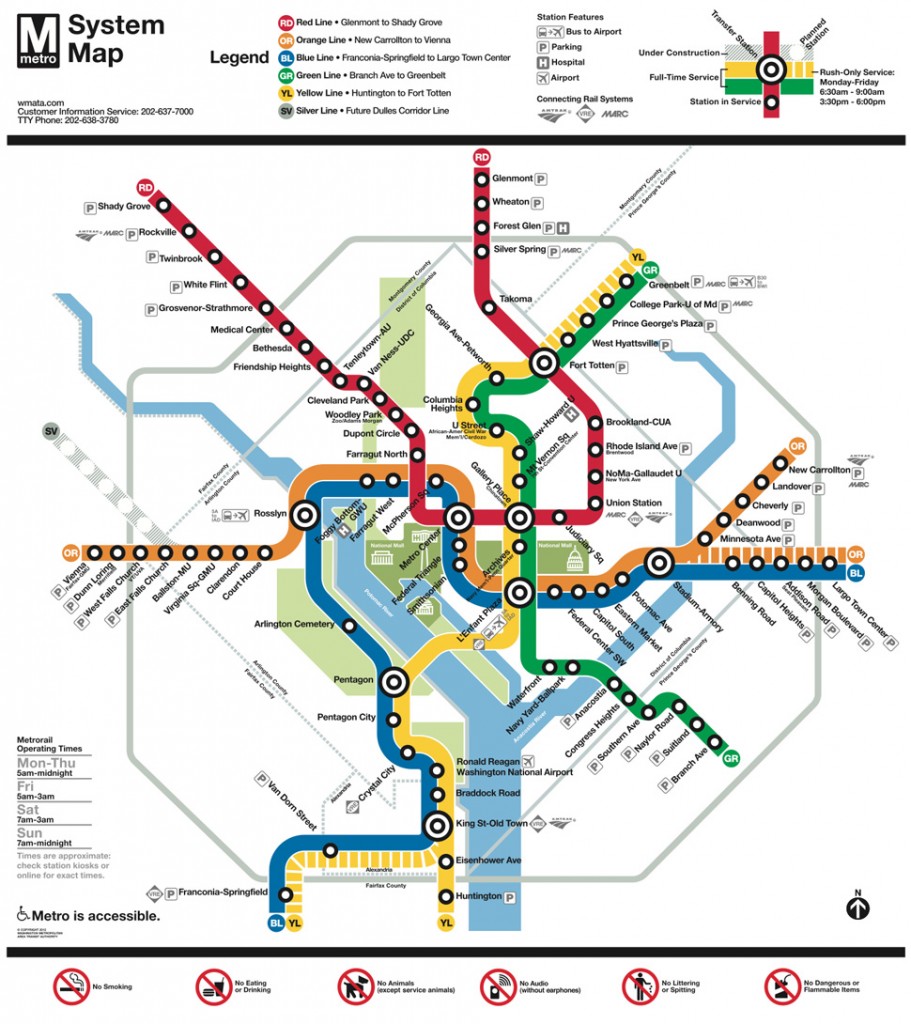 Now you can buy a print of this map!