Finding Your Inner Civic Hacker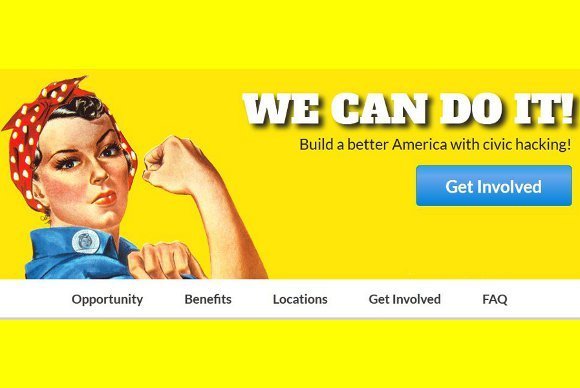 He or she is in there… I promise! The technology landscape has evolved into a perfect storm open source tools and code, social networks, and best of all, lots and lots of data. Civic Technologists thrive on all of these, finding like-minded hackers in their communities, turning public data into useful maps, mobile apps, web dashboards, and other products. All of this is done in the name of better, more open, and more efficient government.
First, I'll emphasize that no matter what your level of technical skill, you can still contribute to the civic tech movement. All are welcome. Policy wonk? We need you to draft open data legislation and executive orders. Graphic Designer? We could use some of that UX love on our hacks. Digital Strategist? Social Media Junkie? We need you to make our events and outreach a success, and to tell the amazing stories generated by the civic tech world. Some of our techies are GIS people, some are data scientists, and some are front-end web developers. Some are full-on software engineers. Whatever your skillset, there's a niche for you somewhere.
Even if you feel like you can't get behind the "tech" in Civic Technology, you can always, without fail, get behind the "civic" part… it's government… what we do together that we can't do on our own. You interface with your government(s) every day, and I bet you've already got some "there should be an app for that" ideas in your head, whether it has to do with trash pickup, the DMV, neighborhood watch, or commuter rail. You already know how you'd make it better with technology.
Whatever civic issue you're interested in, I guarantee you there are people in your community scraping data, FOILing information, mapping things, doing statistical analysis, or just brainstorming like crazy. The civic tech world is full of journalists, academics, researchers, community groups, activists, students, planners, and the like. Transportation, Health, Public Safety, Land Use, Taxes, Environmental Protection, Recreation, Quality of Life, Housing, Demographics, Education… civic hackers worldwide are engaged with their local governments and communities to bring efficiency, clarity, and sunlight to these pressing issue areas, one hack at a time.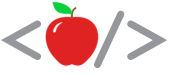 Now that I've got you fired up on civic engagement, let's revisit the tech piece. In 2014, if you still think you can't write code, you're not googling hard enough. It helps, but you don't need to be a software engineer or a professional web developer to start hacking. Whatever you want to do, someone out there has done at least half the work for you and shared their code on github. Whatever you want to make, someone's made a youTube tutorial that will get you most of the way there. Someone just like you has asked the same questions you want to ask on stackExchange, and very talented programmers have not only answered those questions, but provided code snippets and jsFiddle examples. If you want to learn coding, start coding. You won't be a pro overnight, but each success will open new doors for you.
Whatever and however you hack, don't be shy about sharing it. Be a shameless self-promoter. Let the world know that you're scraping water bills or mapping legislative vote data via every possible online channel. Blog about it, tweet it, post it on Facebook, share your code AND your data on github. Don't hack in a vacuum. Blog about your challenges and roadblocks. You'll be surprised who speaks up and offers help. Create open issues on github, you'll be surprised who fixes them in their spare time and does a pull request. Share your project on a google group or meetup email list. You'll be surprised who's been lurking for months thinking they were the only ones who cared about indexing urban trees. Connections will be made, networks will form, and the community will prosper.
The community is amazing, in whatever form it takes. I got my start in the civic tech world when members of a facebook group called Baltimore Tech liked my GIS maps, and encouraged me to enhance them (shout out to Dave Troy, Shea Frederick and everyone else in Charm City!). Before too long, they had me out of my comfort zone, making interactive web maps and data animations, programming on a daily basis, and traveling long distances to attend hackathons. BetaNYC, the civic tech meetup that I now help organize, connects civic hackers from all over New York. When new datasets are opened, we bring in the experts to help educate the community on a newfound resource. When the city council has a hearing on crime data, we're there to testify that PDFs don't cut it. We host talks and encourage New York's civic hackers to share their projects, both how and why they built them. As a branch of Code for America's Brigade program, we represent NYC in a global network of dozens of grass-roots civic tech groups, all contributing stories, lessons, and code. Right now, we're collaborating with civic hackers in Chicago and Code for America Headquarters on a standard, centralized, automated method for tracking civic tech projects. Community, at every level, is our strength.
There's a civic hacker in you… join your local civic tech group today and get involved!
If you're REALLY inspired, come to Code Across NYC, a civic hackathon happening this weekend! (Feb. 22-23, 2014)